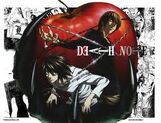 eath Note

 

(デスノート Desu Nōto

?

)

 is a Japanese manga series created by writer 

Tsugumi Ohba

 and manga artist 

Takeshi Obata

. The main character is 

Light Yagami

, a high school student who discovers a 

supernatural

 

notebook

, the "Death Note", dropped on Earth by a 

shinigami

 (a god of death) named 

Ryuk

. The Death Note grants its user the ability to kill anyone whose name and face they know, by writing the name in the notebook while picturing their face. The series centers around Light's attempt to create and rule a world "cleansed of evil" as 

"God"

 using the notebook, and the efforts of a detective known as 

L

 to stop him.

Section heading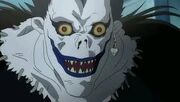 Characters:
Light Yagami
                                                                                                                                            Ryuk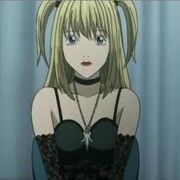 Misa Amane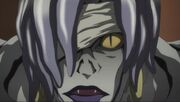 Rem                                                                                                                                 

                                                                                                                            Lawliet "Ryuzaki"                                                                                                                                               
Section heading
デスノート Desu Nōto
Ad blocker interference detected!
Wikia is a free-to-use site that makes money from advertising. We have a modified experience for viewers using ad blockers

Wikia is not accessible if you've made further modifications. Remove the custom ad blocker rule(s) and the page will load as expected.